Before we begin here is a question. Do you want to share your knowledge with the world but you are still obsessed with that how your expression can reach or become helpful for those who need it. There is a one-stop solution called Blogging, Why you should start blogging well here you can share your ideas and think about a topic that interests you and your audience. We will talk about blogging straightforwardly.
What is a Blog?
The Shortened version of Weblog is a website that contains niche information. In which latest post comes at the top. In which Authors share knowledge of the subject
Who is a Blogger
A person who controls a blog and has a specific audience is called a blogger.
Let's start your Blog
There are lots of blogging platforms like Blogger, Medium, Wix, and WordPress… but for the best and efficient WordPress is best because it's free and only requires hosting, a good theme, and some plugins which cost around 100$.
Step 1. Buy a Domain name regarding your specific niche. Step 2. Get Hosting From Bluehost Step 3. Setup WordPress choose Theme, Plugins, and Connect domain to all essential services like Google Analytics, Search Console News, and MailChimp. Step 4. Add your best content in a categorized way.
Blog Structure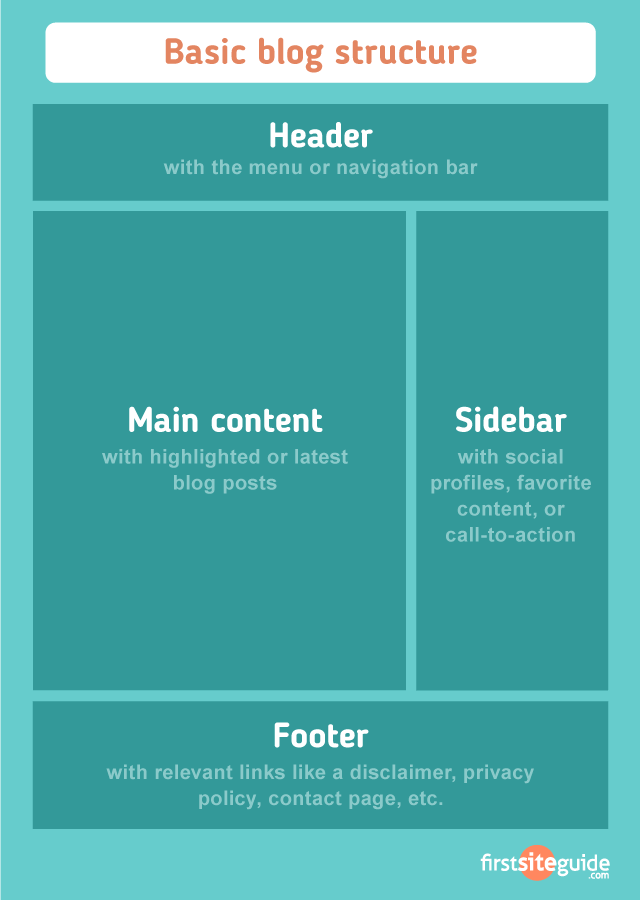 According to the current scenario of the blogging industry, the structure of a blog is that it contains
Header at Top which contains Menus and Navigtaion bar
Content at middle left side and side bar on left which contains Social profiles, Latest Posts, Call to Action and Ads.
Having Footer bar on bottom contains Legal Pages
Definition of blogging
Blogging is a collection of skills that one needs to run and supervise a blog. This entails equipping a web page with tools to make the process of writing, posting, linking, and sharing content easier on the internet.
Can we earn money through Blogging.
The answer is yes you can earn money. There are ways you can earn like by Adsense ads, Paid ads, Affiliate Marketing, and Selling Products on your blog.
Why is blogging so popular?
It's important to mention that the popularity of blogging grows with each passing day! To answer the question 'what is blogging', we need to look at the factors behind its rise.
In the early stages, blogs became mainstream, as news services began using them as tools for outreach and opinion forming. They became a new source of information.